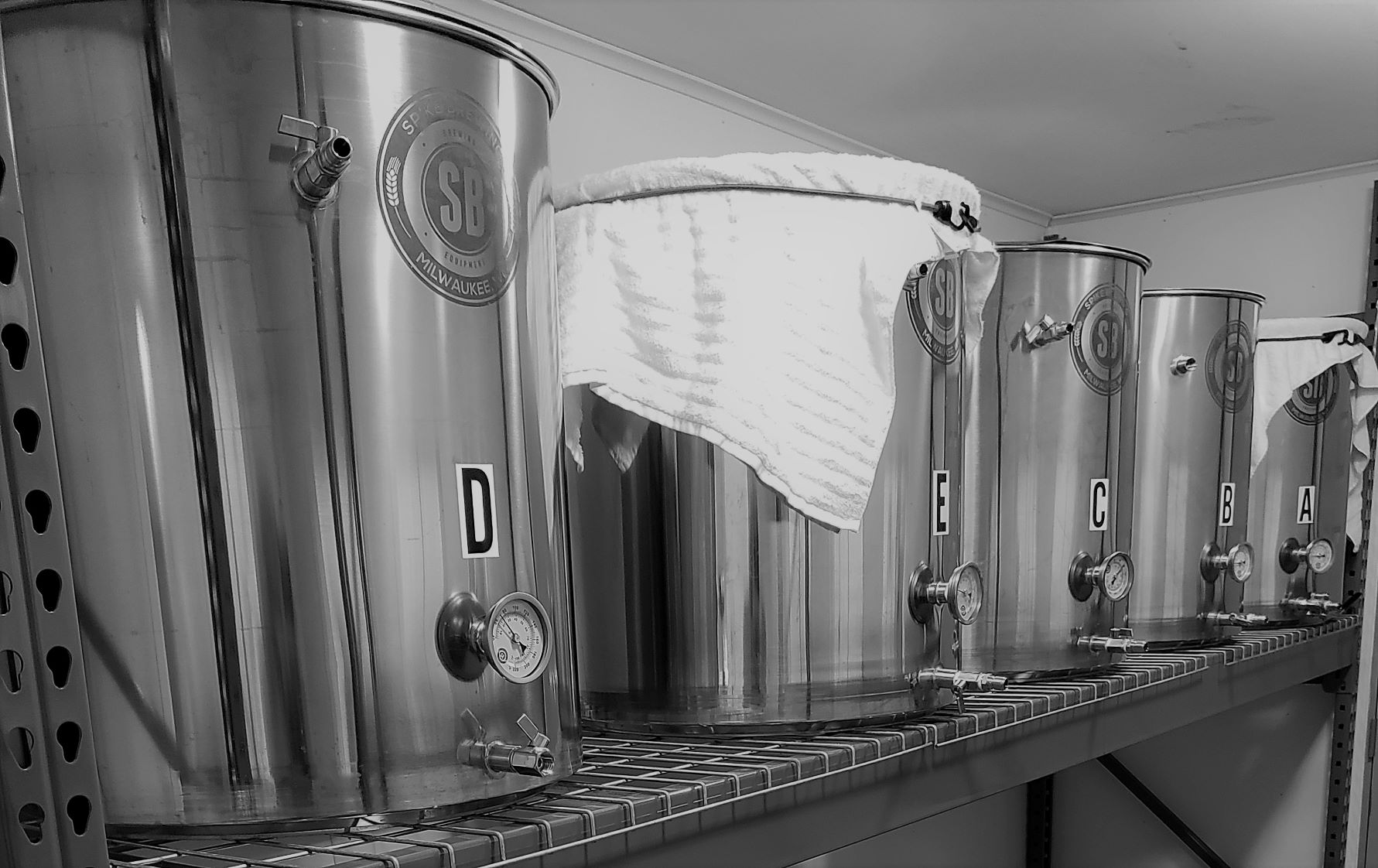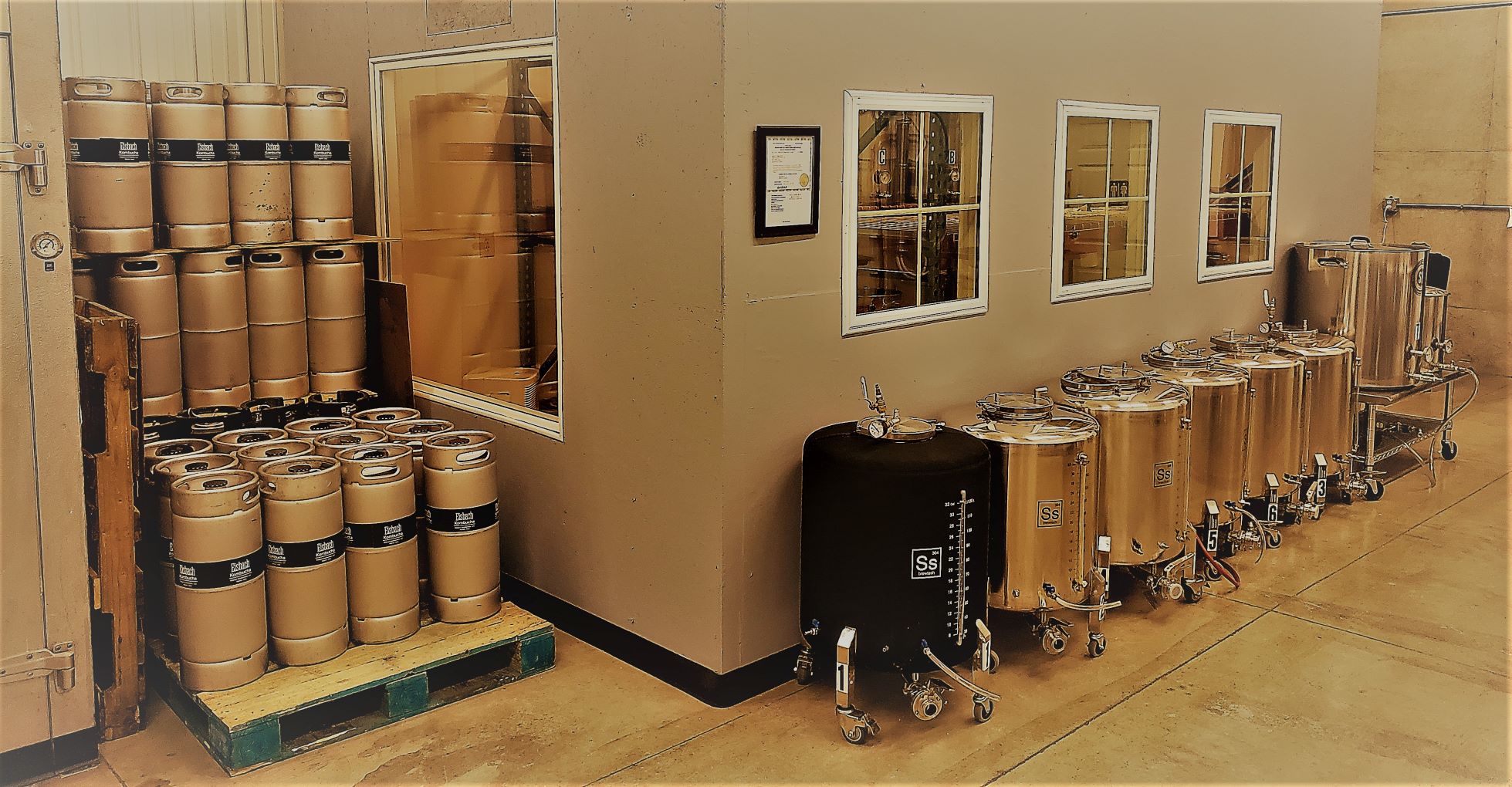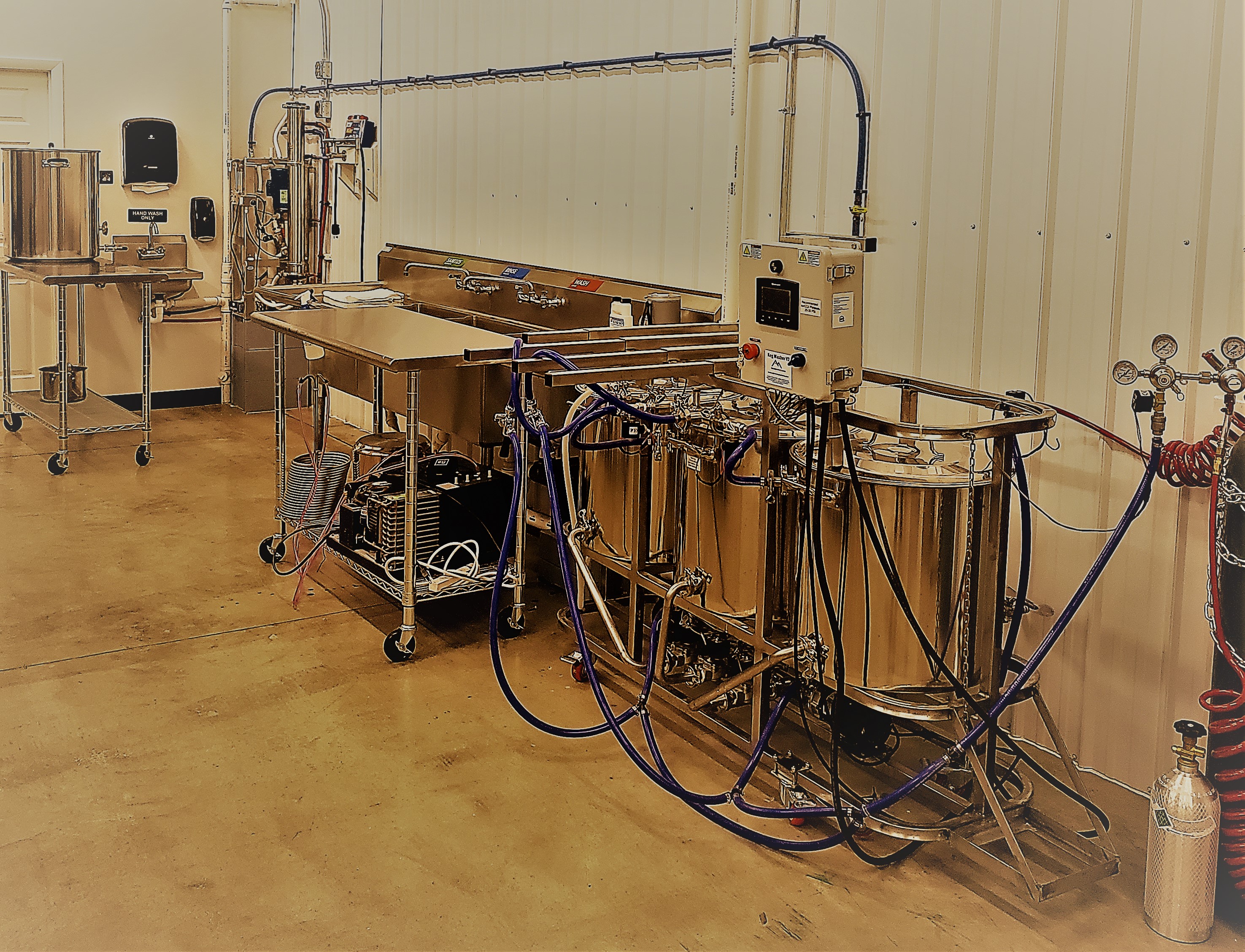 The Eisbach Philosophy
Our focus at Eisbach is delivering functional beverages that appeal to the main stream.  Our kombucha is blended to provide a good flavorful booch without the over-powering bite often found in other brands of Kombucha.  Many people we have met had previously tried kombucha and determined that it was not for them.   After trying Eisbach Kombucha, most changed their mind and many have become regular kombucha drinkers.
Our Nitro cold brew coffee and tea follow the same philosophy.  Provide a great tasting beverage without the negative aspects of soda.
The Eisbach Story
It all started with a dad-daughter night out in the fall of 2017.  My oldest daughter, Lauren and I were going to a movie and stopped at the local Co-op to grab something to eat.  Lauren said "Hey Dad, have you ever tried kombucha?"  I had not.  I have always been open to trying new things.  I tried it.  I was intrigued.  I am not sure I liked it but she told me it was healthy and it was fermented and it caught my interest.  I began researching kombucha and learned not only about the health benefits but the growing trend in kombucha which started in California and was rapidly spreading through the United States.
Going All In
I learned that you can brew it yourself and so I ordered a Symbiotic Colony of Yeast and Bacteria (SCOBY) online and started brewing it in my kitchen.  More accurately in my closet, which Lauren dubbed Kombucha Alley.  I continued to research how Kombucha is made including techniques and different approaches to flavoring.  In short time, as with all my cooking adventures, I was making far more than my family could consume so I began giving it away with positive reviews both from current kombucha drinkers and those that were new to the beverage.   When going out to local bars and restaurants with friends that were on restrictive diets such as the Whole 30 diet, it occurred to me that that having an alternative to beer, wine or soda was a need that bars and restaurants were not fulfilling.
I began forming  business plan to manufacture Kombucha and distribute to bars and restaurants for serving on tap.  After hundreds of hours of research and planning, I rented a commercial location in February 2018 and began construction.  Eisbach Kombuchery received an Iowa license for manufacturing in August 2018.  I began thinking of other beverages that could complement the kombucha on tap and my Doctor, who is a fan of Kombucha, turned me onto nitro cold brew coffee.
In September, I began a collaborative relationship with Lee Ulrick of Iowa Coffee Roasters.  Lee, who brings over a decade of coffee roasting and coffee shop experience, had been wanting to get into nitro cold brew.  He had the coffee expertise and I had the liquid processing and kegging equipment and expertise.  We have since begun branching out into nitro cold brew tea, which is emergent in this market space.
Meet the Team
As with many small businesses, you can see that Eisbach Kombuchery is a family affair.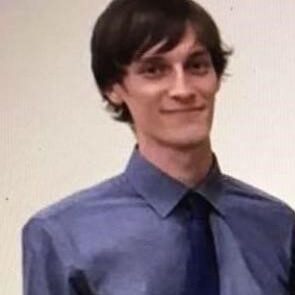 Zach Wild
Zach is the oldest of the Wild children.  Zach keeps the computers and web sites humming as his dad is an  idiot when it comes to these things.  Zach has a BS in Software Engineering from Iowa State University and works as a web site and application designer at a firm in Minneapolis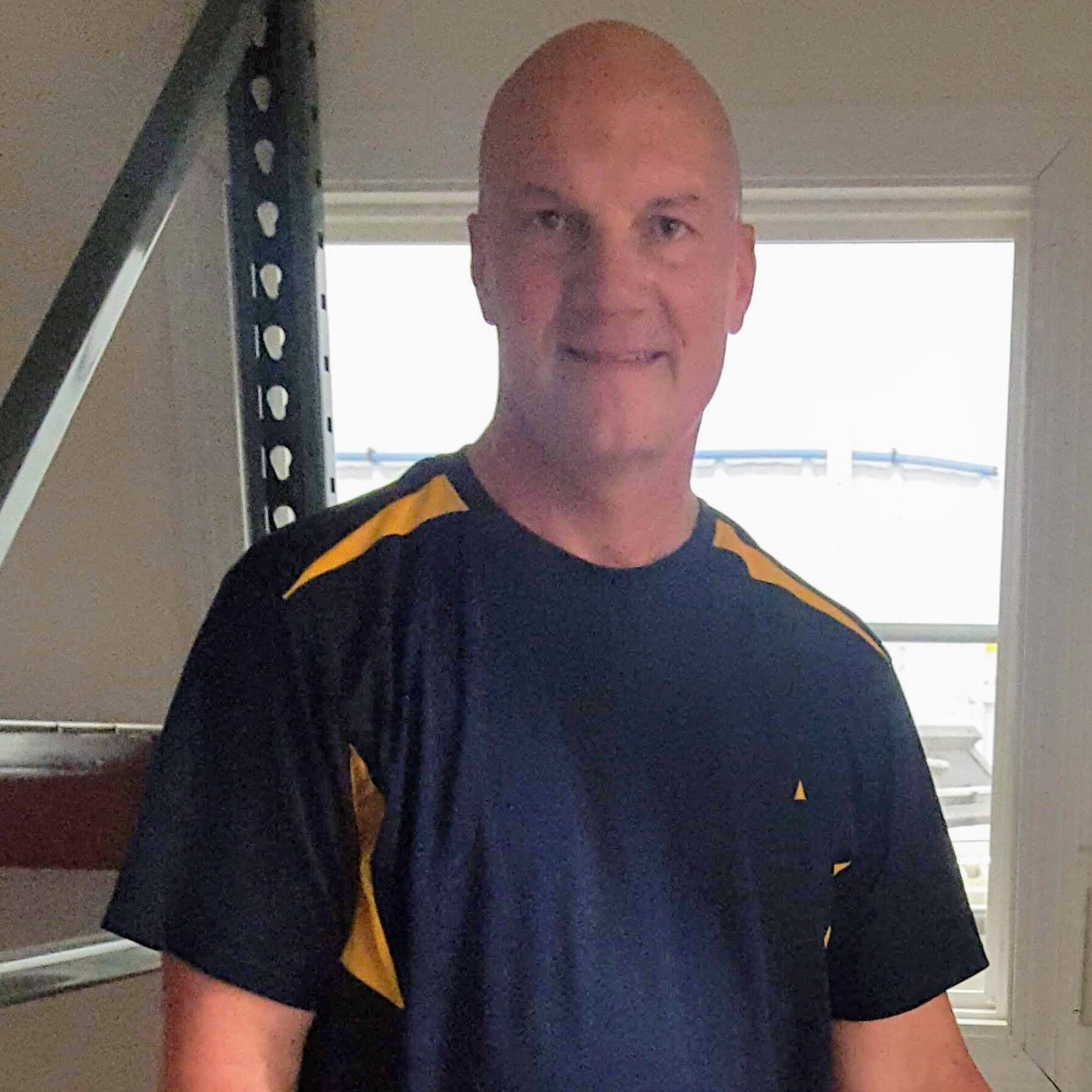 Greg Wild
Greg Wild is a 2011 graduate of the Tippie Business School Executive MBA Program.  He has a Bachelor of Science Degree in Systems Engineering from the US Naval Academy and served as a Pharmaceutical Industry subject matter expert for current Good Manufacturing Practices, Quality Systems and Facility Commissioning.  Greg's passion is cooking and creating recipes that have widespread appeal.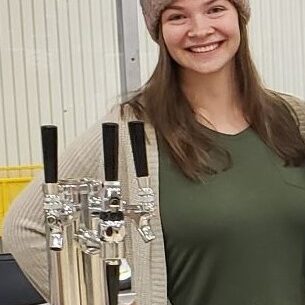 Lauren Wild
Lauren is the middle child of the Wild Clan.  Lauren is a graduate of Linn Mar High School and is currently serving in the National Guard as a Behavioral Science Specialist.  She is studying psychology at Kirkwood and remains active at Camp Wapsi Y where she served as a camp counselor for many years.  Lauren, along with her sister Elizabeth are the inspiration for the Wild Child Logo.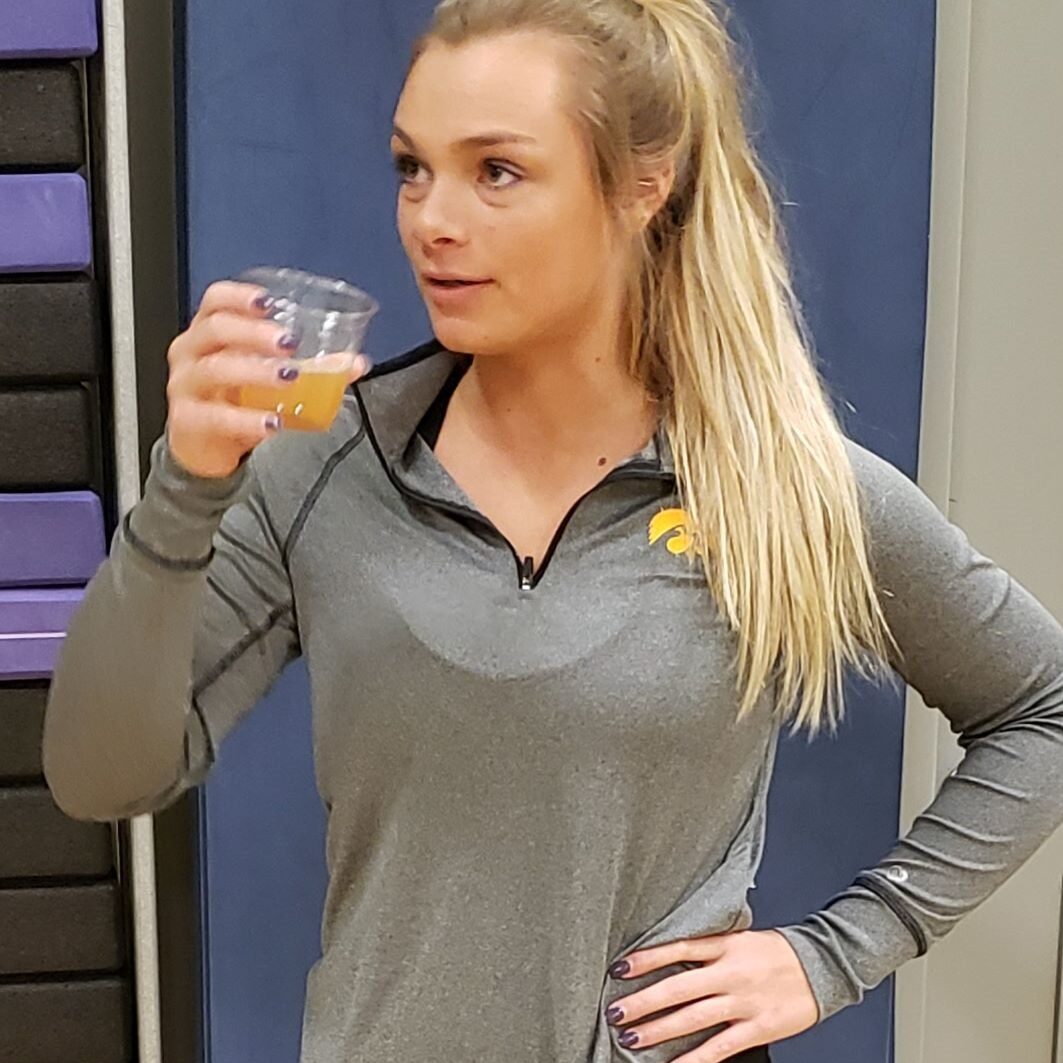 Elizabeth Wild
Elizabeth is the youngest of the three Wild children.  She is a graduate of Linn Mar and is currently studying biology at the University of Iowa.  Elizabeth, along with her sister Lauren are the inspiration for the Wild Child Logo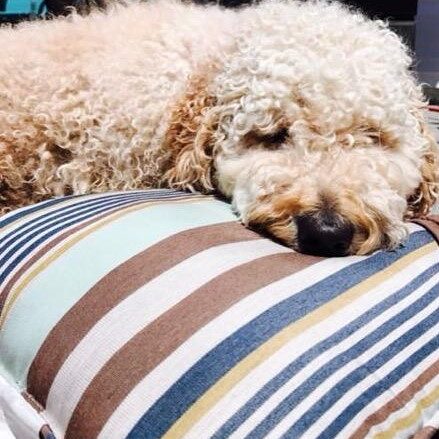 Aubrey Wild
Aubrey was Eisbach's first product test subject.   When I first started brewing kombucha in my kitchen and inevitably would spill booch on the floor,  Aubrey would be at my feet to "test" the booch.   Aubrey is not allowed in my commerical facility, she keeps me company when working on Eisbach in my home office.  She still loves to drink kombucha but she doesn't get it very often.  Aubrey is also the inspiration for the flavor Doodle Booch.
Next Steps...
As we are starting out, there are only a few places to find our Kombucha.  If you like our product, ask for it at your favorite eating or drinking establishment.